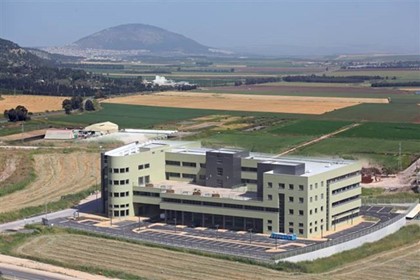 DYN R&D was founded in 2002 as a development and commercialization subsidiary of DYN .Diagnostics
The innovative Startup atmosphere that pushes the Israeli market forward, inspired DYN to build an R&D branch and harness years of knowledge and experience. In 2008 we launched Genotype, a specialized Genetic Agriculture Marker Analysis service. Set to offer unique DNA markers and smart breeding solutions, Genotype® focuses on creating markers that helps speed up breeding time, maintain the breed's consistency and achieve maximum efficiency of the breed's potential.
In the past decade we have also expended our activity to creating medical solutions based on our experience with the local health market. DYN Diagnostics professional reputation placed DYN R&D in the front row of opportunities and collaboration with opinion leaders, research facilities and health institutes. Today, DYN R&D creates advanced solutions that correspond with the needs of Molecular Diagnostics and Medical Devices fields.
In 2016 we launched DERMADYN, a unique detection IVD molecular kit for 7 types of dermatophytes. Later that year we launched CIN FINDER 3000, an integrated Colposcopy management system which offers GYN physicians a complete solution for colposcopy examinations and documentation.
We believe that our innovative perspective and long-term experience can help offering better and smarter options.